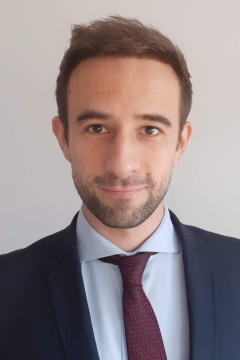 NEYRINCK Norman
Junior Researcher | Avocat, Liege Bar
Norman Neyrinck is lecturer ("maître de conférence") at the University of Liege. He teaches the course of economic aspects of competition law (with Dirk Auer). Norman is also a lawyer at the Liege Bar, Belgium, and advises on competition law and intellectual property. He is Director of the Emulation: Competition & State Aids unit of the Lewing law firm.
Norman holds a Master of Laws from the University of Brussels (2007) and a LL.M. in European competition and intellectual property law from the University of Liège (2009).
He joined the LCII as a junior researcher in competition law in October 2009.
He is the founder of the emulation-innovation.be weblog, where he publishes posts on IP and Competition law issues.
His main fields of interest are competition/IP issues, EU State aid law, and Belgian antitrust law.
Publications
Contributions on ORBI – Open Repository and Bibliography
Selected publications:
Manuel de droit belge de la concurrence : les pratiques restrictives de concurrence, Bruxelles, Bruylant, 2021.
"Procedural Rights in EU Antitrust Proceedings", in C. Cauffman and Q. Hao (eds.), Procedural Rights in Competition Law in the EU and China, Springer, 2016, pp. 129-160 (with N. Petit and D. Muheme).
"Taxi bruxellois : UBER garde un pied dans la porte", Revue du Droit des Industries de réseau, Vol. 4, 2015.
"Multinationales et droit de la propriété intellectuelle – Le cas des savoirs traditionnels", in C. Brüls, Les multinationales, Bruxelles, Larcier, 2012, pp. 225-258.
"Une transaction en droit belge de la concurrence : approche critique des proprositions de la Direction Générale de la Concurrence et du Ministère de l'Economie", Tijdschrift voor Belgische Mededinging, Vol. 2-3, 2012 (with . Demuyter).
Courses