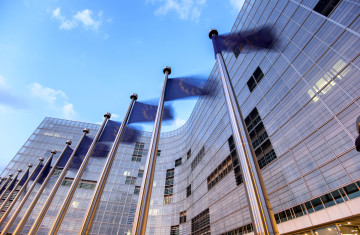 The Liege Competition & Innovation Institute (LCII)
The LCII is a research center of the University of Liege ("ULiège") created in 2013. It seeks to explore the complex relationship between competition and innovation in society, from both an economic and legal standpoints.
The LCII seeks to steer fundamental research on those issues in new directions, and possibly to influence the crafting of competition and innovation policies across Europe. To this end, the LCII focus its research activities on several, selected research axes.
Research method
The LCII embraces the idea that cutting-edge research must be interdisciplinary in nature. Whether public or private, decision making is a multifaceted process, involving multidisciplinary considerations. Hence, the Institute promotes the coordination of complementary-but-diverse research capacities (law, economics, marketing …) in order to analyze industrial policy issues with which private undertakings and public authorities often struggle.
To this end, the LCII pools academics from HEC Management school and from the ULg law school.
The LCII also benefits from the intellectual support of the network of experts active in the context of the LL.M in Competition Law and Intellectual Property of the ULg. It also relies on a larger network of competition and innovation professional, built through the organization of regular academic activities in the past years, notably in the context of the Brussels School of Competition.
The LCII applies innovative research methods (empirical studies, experiments, creation of databases, etc.) in order to confront the intuitive reasoning usually relied upon by the legislature and the judiciary with the mathematical and statistical analysis brought by economics.
Dissemination – Community pledge
The ultimate aim of research in social sciences is is to help bring societal improvements. To this end, the results of research must be popularized and each piece of work must be optimally disseminated through society while the results.
The LCII's academic production is widely spread through internationally renowned scientific publications and popularized through mainstream medias (news press and websites).
To disseminate its work product, the LCII relies on the present website and a quarterly newsletter addressed to a mailing list of competition and innovation policy experts. The LCII also develops a "policy brief'" strategy, which consists in systematically publishing executive summaries of research papers on its website.
The LCII also coordinates a bilingual (French/English) LL.M. in EU Competition and IP law. This top notch educational programme provides international visibility to the University of Liège. More, the coordination of research and educational activities generates synergies, with research enriching teaching and teaching contributing to the diffusion of the research outcomes.
Latest news