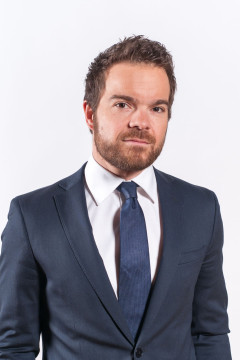 PETIT Nicolas
Professor, School of Law, University of Liege; Co-Director, Brussels School of Competition
Nicolas Petit is Professor at the Law School of the University of Liege (ULg) Belgium, and Visiting Professor at EDHEC Business School, France.
He is the co-director of the (LCII) and the director of the LL.M. programme in EU Competition and Intellectual Property Law. He seats as a part time advisor in the Belgian competition authority. He was formerly an associate with a leading US law firm in Brussels and he also served as a Clerk at the Commercial Chamber of the French Supreme Court.
Nicolas Petit is the co-author of EU Competition Law and Economics (Oxford University Press, 2012) and the author of Droit européen de la concurrence (Domat Montchrestien, 2013), a monograph which was awarded the prize for the best law book of the year at the Constitutionnal Court in France. In 2005 he was a member of Harvard Law School's Visiting Researchers Programme.
Nicolas Petit's ssrn author page: http://papers.ssrn.com/sol3/cf_dev/AbsByAuth.cfm?per_id=358753
Courses