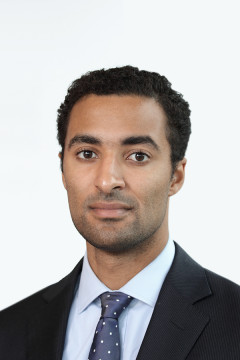 MUHEME Daniel
Research Associate, ULg; Lawyer, Brussels Bar.
Daniel Muheme is a lawyer at the Brussels Bar, Belgium and specializes in all aspects of European and Belgian Competition law.
Daniel completed an internship at the European Commission's Competition Directorate-General and then worked as a full-time research and teaching assistant in European and Belgium competition law at the University of Liège (Liege Competition and Innovation Institute – LCII). At the same time, Daniel also worked in a boutique law firm in Brussels, where he practiced general business law and competition law.
Daniel holds a Master of Laws from the Universiteit Antwerpen (2012) and an LL.M. in European Competition and Intellectual Property law from the Université de Liège (2013 – Magna Cum Laude). During his studies, he took part in an exchange programme at the Université Laval, Canada (2011). Daniel recently obtained an LL.M. in Global Antitrust & Economics from George Mason University in Washington D.C. and did an internship at the Office of International Affairs of the U.S. Federal Trade Commission (2017).