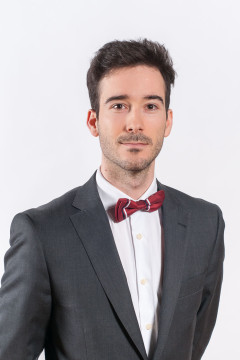 MARCOS RAMOS Jorge
PhD Student, ULg.
Jorge Marcos Ramos is a PhD student in Competition Law (scholarship from the Communauté Française de Belgique, programme ARC). His PhD focuses "First-Mover Advantages" in EU Competition Law.
Jorge also occasionally assists Prof. PETIT in the course "Advanced EU Competition law" in EDHEC (Lille).
He obtained a Law degree with a specialization in EU Law from San Pablo CEU University. During his last year of studies he coursed the IEB program on Spanish and European Competition Law.
Jorge also completed an LLM in European Competition and Intellectual Property law from the University of Liege.
Before joining the LCII, Jorge did an Internship with DG COMP and the law firm Garrigues in its Competition and Trade practice in Brussels.